Don't spend a fortune repairing or replacing your roof!
Who We Are
Established to serve commercial building owners in Franklin, PA, and the surrounding areas, Superior Roof Solutions specializes in roofing service best suited to commercial buildings with flat and low pitched roofs. A good roof on your commercial property can be the start of success that will transcend to other facets of your life. Our company was built on the belief that the right roofing will keep your building in great shape. 
Locally owned and operated by Joshua Cline, Superior Roof Solutions services clients using roofing products from Conklin. We offer property owners best in class services, with best in class products, and the greatest customer relationship experience available in the market. Our goal is to allow you to take a more economic approach to your roofing needs by restoring your existing roof rather than the expense for a total replacement.
Since our inception, we have earned our reputation as a leader in the roofing industry by providing Conklin's superior quality products with proven performance for property owners. We take pride in building long-term relationships with clients, providing cost-effective, roofing solutions that only Conklin can deliver.
What We Do
At Superior Roof Solutions, we offer innovative and strategic concepts that revolutionize the commercial roofing world. We help commercial building owners discover a quality roofing solution that pays for itself and provides longevity for many years to come. We know you need roofing products and services that conserve energy and save you money. Our service follows a specific roofing system from Conklin which guarantees the best standard for commercial property, managers, and the likes.
As commercial roofing contractors extensively offering top of the line services, we are in business to handle all of your commercial roofing needs. Here, our products and services not only meet the industry standards but exceeds them as we work earnestly to ensure you save money while you enjoy quality and durability that will stand the test of time.  Our warranty certified roofers have technical experience using Conklin roofing options to deliver unmatched quality for our clients.
Understanding that roofing is a long-term investment for every building owner, we work closely with you utilizing the right Conklin System with attention to detail and a follow up to correct any issues during the warranty period. We believe your investment will definitely pay off, and that's why we are always confident in choosing the right Conklin products for our services.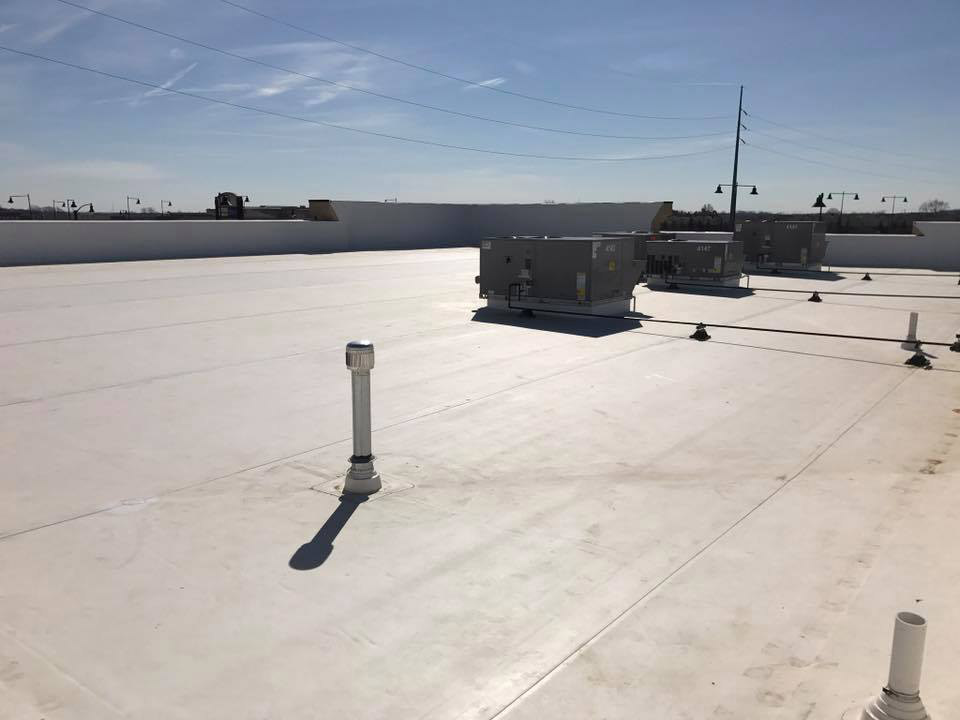 Mission Statement
Our mission is to create a delightful experience restoring commercial roofs for our clients while they benefit in energy savings, durability, and affordability unparalleled in the industry.
Vision Statement
To become a widely recognized commercial roofing company with proven Conklin roofing systems backed by solid warranties and certified roofers. 
Customer Service
Here, customer satisfaction is at the heart of everything we do. As a company with over 5 years of customer service focused experience servicing many industries one thing we value is building trust and fostering relationships with our customers. While we focus on providing the highest quality roofing systems in the industry, we strive to maintain our core values of integrity, honesty, work ethics, and charisma in delivering the best of services we can pride on for years to come.